Alhamdulillah,kini Ireland benar-benar dihiasi bunga-bunga. Subhanallah,cantik sangat! Sempat berpicnic bersama geng usrah setelah menghabiskan weekdays yang memenatkan di Beaumont. Jazakillah sisters!
Geng usrah saya! Gonna miss u guys this summer.
Setiap hari berjalan melalui kawasan ini. Terdetik hati mahu membawa anak berjalan-jalan di waktu petang. Bilakah.... Terima kasih teman dan adik-adik. Sepetang di Stephen's Green Park yang sangat indah,seindah tautan ukhuwah kita.
Subhanallah. Tidak perlu ke Holland untuk permandangan sebegini. Buat teman-teman, mari melawat Ireland!
Ok, izinkan saya ubah mood spring yang indah ke isu semasa. Bertukar! Baru semalam rasanya kami berhalaqah bercerita tentang berita menarik global mahupun tanah air.
Cerita Iceland yang menakjubkan. 'valcano dalam peti sejuk'.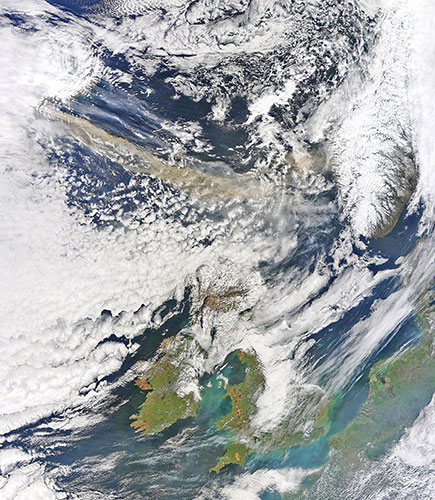 Alhamdulillah tiada kecederaan yang dilaporkan. Cuma masalah flight delay je. Mampukah kita escape ketika bumi digoncangkan dengan sangkakala Israfil nanti? Paling penting, sudahkah saya bersedia?
Hari ini berkesempatan menjengah berita di tanahair yang dirindui. Dimulai dengan Utusan Online. Urm,
headline
tersebut benar-benar menyentap jiwa saya.
Astagfirullah..Mengucap panjang saya membaca keratan berita ini. Ini benar-benar melampau. Syaitan pun pastinya gerun dengan ke'syaitan'an manusia kini. Negara saya ke ni?
Termenung lagi. Geleng kepala. Tersenyum pun ada membaca berita ni. Bukan kelakar,sekadar pelik. Malaysia oh tanahairku...
"In family and personal matters, Muslims in Malaysia are governed by Shariah or Islamic law, which forbids the consumption of alcohol." -owh ye? Alhamdulillah KALAU betul-betul dijalankan.
The Malaysian show's official Web site said "the party is only open to non-Muslims aged 18 years and above. Previous major pop concerts in Malaysia, including one by the Black Eyed Peas in 2007, have always been open to Muslims." -moga Allah hindarkan mana-mana muslim.
She said the concert would not have been permitted at all under normal circumstances because government regulations forbid alcohol companies from organizing concerts. But authorities made an exception on the hopes the event would boost tourism, the official said on condition of anonymity because she was not authorized to make public statements. Guinness must not use its logo in concert publicity material, she said.
Urm, meriah lagi la jalan raya di Selangor nanti. Boleh teduh jalan dipayungi bendera-bendera. Budak-budak plak,
happy
la dapat pungut duit tampal poster. Paling kurang mesti ada 5-6 pondok-pondok tepi jalan, giat berkempen. Ada 4 calon-
P Kamalanathan (MIC), Zaid Ibrahim (PKR) dan 2 parti bebas- S Chandran and Johan Mohd Diah. Semoga pemimpin terbaik yang akan diangkat naik nanti.
[MasyaAllah, baru teringat. Belum mendaftar sebagai pengundi lagi. Ish3, balik ni mungkin bleh ke pejabat pos berdekatan ye. Jalankan amanah anda.]
*klik headline untuk bacaan lanjut.
Ok,sekian sahaja sesi stretching. Back to work.