ACUTE CORONARY SYNDROME
-detection of:
1) ECG changes
2) rise/fall in cardiac biomarker (troponin/CKMB)
3) ischaemia evidence
THROMBOSIS
-formation of blood clot (thrombus) which can obstruct the blood flow
thrombus
= coagulated blood (platelets + fibrin + entrapped cellular elements)
EMBOLUS
-detached intravascular physical mass which is carried in the circulation till it reaches a vessel which is too small to permit its further passage when occlusion occur.
-6 types : thromboemboli (pulmunary/systemic), air/gas, fat, amniotic fluid, foreign body, tumour
DEEP VEIN THROMBOSIS (DVT)
-thrombosis of any deep vein (commonly calf)
PULMUNARY EMBOLISM
-primary complication of DVT with proximal dissemination of thrombus to pulmunary circulation and resultant ventilation/perfusion deficit
ATHEROSCLEROSIS
-thickening of the arteries characterised by the formation of intimal fibrous plague that often have a central grumous core rich in lipid
-wikipedia :
condition in which an artery wall thickens as the result of a build-up of fatty materials such as cholesterol.
ATHEROMA
-fibrolipid plague in medium/large size artery. Not in small artery --> low pressure.
ISCHAEMIA
-imbalance between blood supply and demand oxygenated blood to a tissue
-reduced blood supply --> insufficiency of oxygen + lack of nutrient + inadequate removal of metabolites
REPERFUSION INJURY
-cell proceeds to die after blood flow resumes
INFARCTION
-area of ischaemic necrosis caused by occlusion of either arterial supply or venous drainage in particular tissue
TB
-common and often deadly infectious disease caused by Mycobacterium tuberculosis in humans
PNEUMONIA
-inflammatory condition of the lung with consolidation due to an inflammatory exudate (usually caused by bacteria infection)
BRONCHOECTASIS
-abnormal irreversable dilation of the bronchi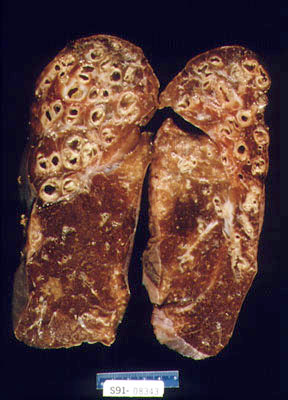 -accumulation of fluid in pleural space
BRONCHIAL ASTHMA
-widespread bronchial obstruction secondary to episodic muscular spasm and plugging by thick mucous.
OEDEMA
-increased fluid in the interstitial tissue space
NEUROENDOCRINE TUMOUR
- carcinoid tumour
1-class of tumour that was thought to be derived from neural crest
2-secrete hormone
NB : tumour marker = chromogranin
ABDOMINAL AORTIC ANEURYSM
-dilation of the abdominal aorta (>3cm) formed by widening of the lumen secondary to weakness of the aortic wall, that may extend proximally or distally along the artery.
CARDIOVASCULAR RISK FACTORS
7) Diabetes Mellitus ( high glucose)
Seram kan? Kesimpulannya,

jagalah jantung anda.